The push for school vouchers is spreading across the South, even as the legacy of private schools as *segregation academies* lives on…
Today begins our school choice tour, reader, and judging from the speed with which various choice choices are popping up across the land, the tour will be of some duration. We're starting in Arkansas, because it begins with 'A' and also it because it represents a less-palatable part of the school choice *conversation.* Before school choice became the *civil rights issue of our time,* it was the chosen choice of white parents who were fleeing newly desegregated schools for private schools. In fact, the legacy of that ugly history hangs heavy enough over Arkansas' private schools today that the Walton family, America's first family of all things school choice, chose not to push for private school vouchers in its home state. Here's an excerpt from an interview I did in 2015 with Walton Family Foundation senior program officer Kathy Smith, who oversees the foundation's Arkansas portfolio:
There are some differences in what you can do in a rural state and what's appropriate to do, frankly, in a rural state vs a larger urban environment. And so some of the things we do in terms of policy support in some of our larger urban environments are not even appropriate in Arkansas. For example, I know in some other jurisdictions where we work we're very very keen about school choice, perhaps in regards to a voucher program or education savings accounts. In Arkansas we don't even have an adequate supply of private school options to where it would have the same impact. And many of our private schools, for example in the Delta, were originally formed to be academies that would segregate. Many of them probably today wouldn't accept scholarship kids.   
Fast forward two years and the Waltons are backing a controversial bill that combines two new school choice faves—1) *tax credit scholarships* that would let well-heeled Arkansans and corporations claim hefty state and federal tax deductions for donating to a nonprofit, which then disperses funds to choice-seeking parents in the form of 2) an education savings account, which lets parents pay for private school tuition using a *backpack full of cash.* So what's changed? Not the number of private schools. Arkansas has just 230 of them, and that's before you cross off the schools that charge well in excess of the $6K voucher amount. And not the legacy of racism that gave rise to many of these schools in the 1960's and 70's  
Marvell Academy, the segregation academy in the Delta which opened in 1966, still has an entirely white student body in a town where the local high school is more than 90% Black. Nor is Marvell the only *white academy* that's still going strong. There's the Desoto School in nearby Helena, which prides itself on schooling students in *an understanding of our cultural heritage* and whose current enrollment stands at 257 white students and 1 Hispanic kid. The
site of the largest number of segregation academies wasn't the Delta but Pulaski County, home to LIttle Rock, where resistance to what white parents called *forced busing* led to a surge in the creation of new private school *options.* Like Central Arkansas Christian, formed in 1970 by *a core group of dedicated families and church leaders from all corners of Little Rock.* Today, just over 17% of the students who attend the Little Rock Public Schools are white. At Central Arkansas Christian High, that figure is close to 90%. Miss Selma's, founded in 1965, continues to offer dynamic, quality education to parents who would prefer not to experience the fact that 40% of Little Rock's residents are Black. Pulaski Academy, meanwhile, has made great strides towards integration since it opened as a private school for white students in 1971. Of its 1,078 students, 54 are Black.
But what about the rest of Arkansas' private schools? Just because a state had an, um, little bit of an issue in the past, it surely isn't fair to paint the whole bunch with the same brush… Except that even a cursory examination of the state's small stock of privates reveals a disturbing pattern. These schools are overwhelmingly white. As a fun exercise, go through the list of top private high schools in Arkansas according to Niche.com, then compare each school to the nearby school district. Here's Little Rock Christian Academy with 1,450 students of which 43 are Black. Here's Little Rock's Catholic High School for Boys, which is 96.8% white. And here's the Shiloh Christian School in Springdale, the state's 4th largest city and home to a large Hispanic population. The city, that is—not the school. Shiloh Christian's 1020 students are 93% white.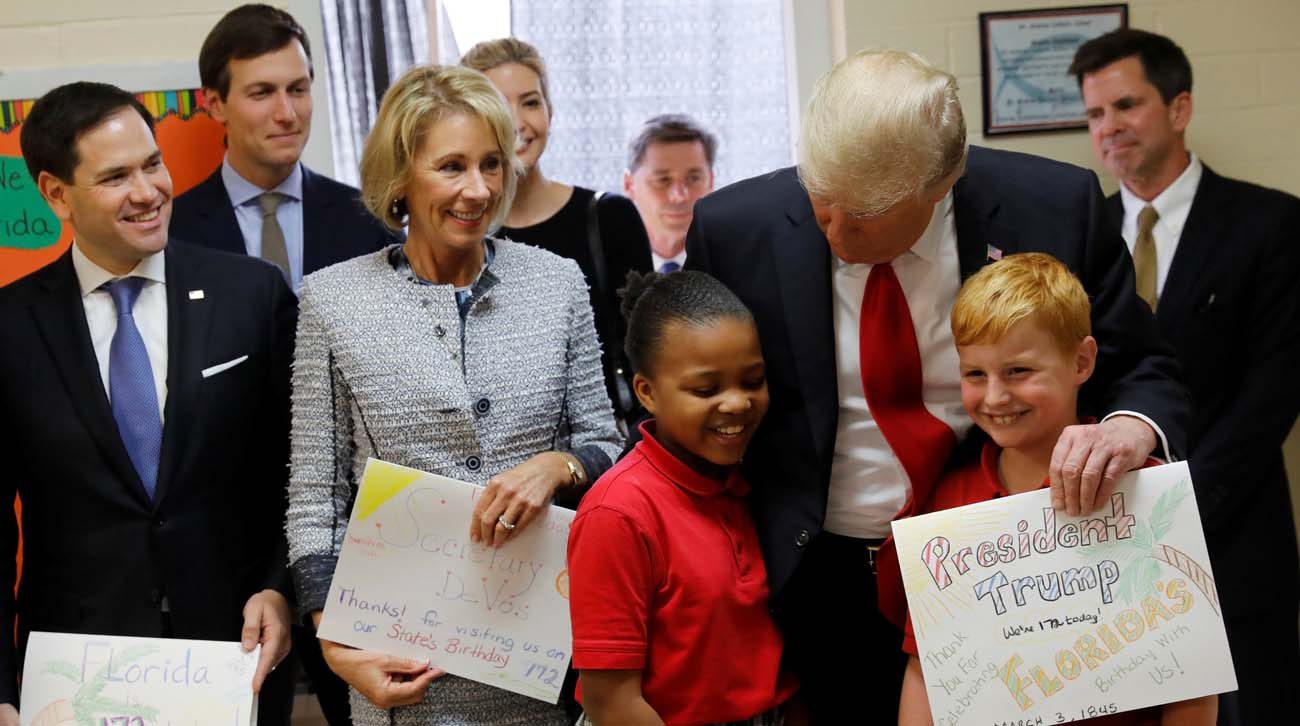 Arkansas' private school movement was typical of the larger movement across the South, write the authors of the well-sourced entry on segregation academies in the Encyclopedia of Arkansas History and Culture from which I cribbed almost all of the information with which I'm dazzling you today. For a more exhaustive treatment, I recommend this outstanding report prepared by the Southern Education Foundation, called, appropriately, Race and Ethnicity in a New Era of Public Funding of Private Schools. As the authors document, white students are over-represented in private schools across the country, but this trend is especially pronounced in *freedom of choice* states in the South, where white parents fled desegregating public schools for private schools that were entirely or mostly white.
The legacy of the Schools that Fear Built lives on. What's *neo* today is the huge push to divert public money to segregated private schools, and the use of the language of civil rights to justify it. The *face* on the case for vouchers or private school tax credit is inevitably a student of color, but as the Southern Education Foundation researchers point out, that's at odd with the persistent legacy of racial exclusion by private schools. *Private schools across the South and the nation often keep white students virtually segregated and usually exclude under-represented students of color. This pattern and practice among private schools is at war with the best national ideals of equal opportunity and the constitutional values of equal worth for all children.*
In Arkansas, that Walton-backed school choice *two-fer* bill  has hit choppy waters. Legislators appeared unmoved by a study conducted by researchers at the Walton-funded Department of Education Reform and the Walton College of Business at the University of Arkansas, which predicts that the tax-credit funded education savings accounts will have a small financial benefit to the state in year one and, um, doesn't say what happens after that. *When you give tax credits, you lose general income, your general revenue goes down,* observed the Republican chair of the House Education Committee. If the proposed measure passes, Arkansas will have the first truly universal education savings accounts in the country, meaning that any student will be able to use taxpayer dollars to pay for private school tuition. If they can find a private school that accepts *scholarship kids,* that is…
Don't miss the latest episode of Have You Heard. Co-host Jack Schneider and I talk to Michelle Rhee about the state of the teaching profession, whether measuring teachers according to student test scores turns out to have been a bad idea, and what's next for #edreform in the time of Trump. And catch up on back episodes of Have You Heard on Soundcloud, or subscribe on iTunes.